Kalamaja has made an art form out of transforming factory buildings into cultural institutions and museums. One of the first things you notice on the border of the Old Town is the brick chimney of Kultuurikatel, a former power station, now home to Tallinn's Creative Hub and some of the coolest parties and fairs in town. In the same complex, you will also find the Energy Discovery Centre for science-minded families, and the EKKM, an alternative, contemporary exhibition space.
If you appreciate fresh seafood, you should visit the area on Saturday mornings when the local fish market opens its doors at the fishing port on Kalaranna. The market specialises in fish caught in local waters or grown by local fishermen.
A short walk away, you will find the Seaplane Harbour (Lennusadam) maritime and military museum. Located in seaplane hangars from the beginning of the 19th century, it is definitely worth a visit (or two). Be sure to plan at least a couple of hours to take in the impressive interiors and the unique exhibits, including a life-size submarine from the 1930s and several interactive simulators.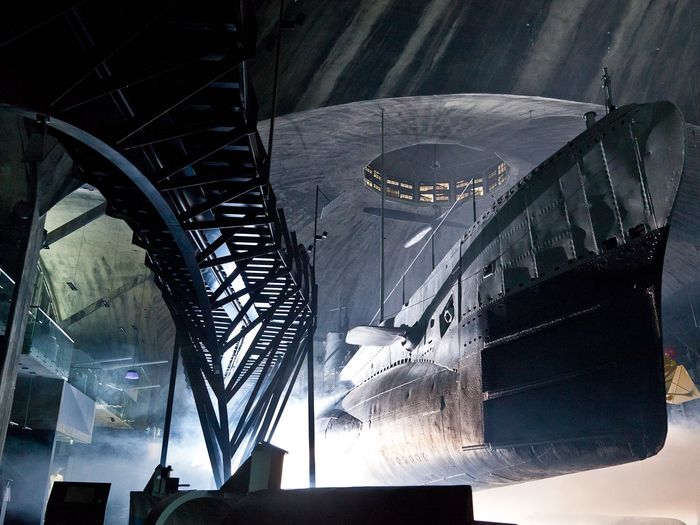 Outside, you can tour historic ships, including the world's largest steam-powered icebreaker, Suur Tõll. The Seaplane Harbour is also the primary location of Tallinn's annual maritime festival (in July).
A top tip: if you plan to visit both the Energy Discovery Centre and the Seaplane Harbour, consider buying the Tallinn Card that includes entrances to the city's main museums, several discounts, and free access to public transport.
Eat and drink at the seafront