Kumu Art Museum shop
Next to the Kadriorg Park is a true art mecca – Kumu Art Museum with the largest and richest art collection in Estonia. Kumu is worth visiting just for its complex, which is renowned as a masterpiece of modern architecture. The building is also home to the Kumu shop, which offers a wide variety of reproductions and art albums. Estonian art has made its way onto many products, including cups and thermoses, scarves and T-shirts, bags and household linen, stationery and jewellery.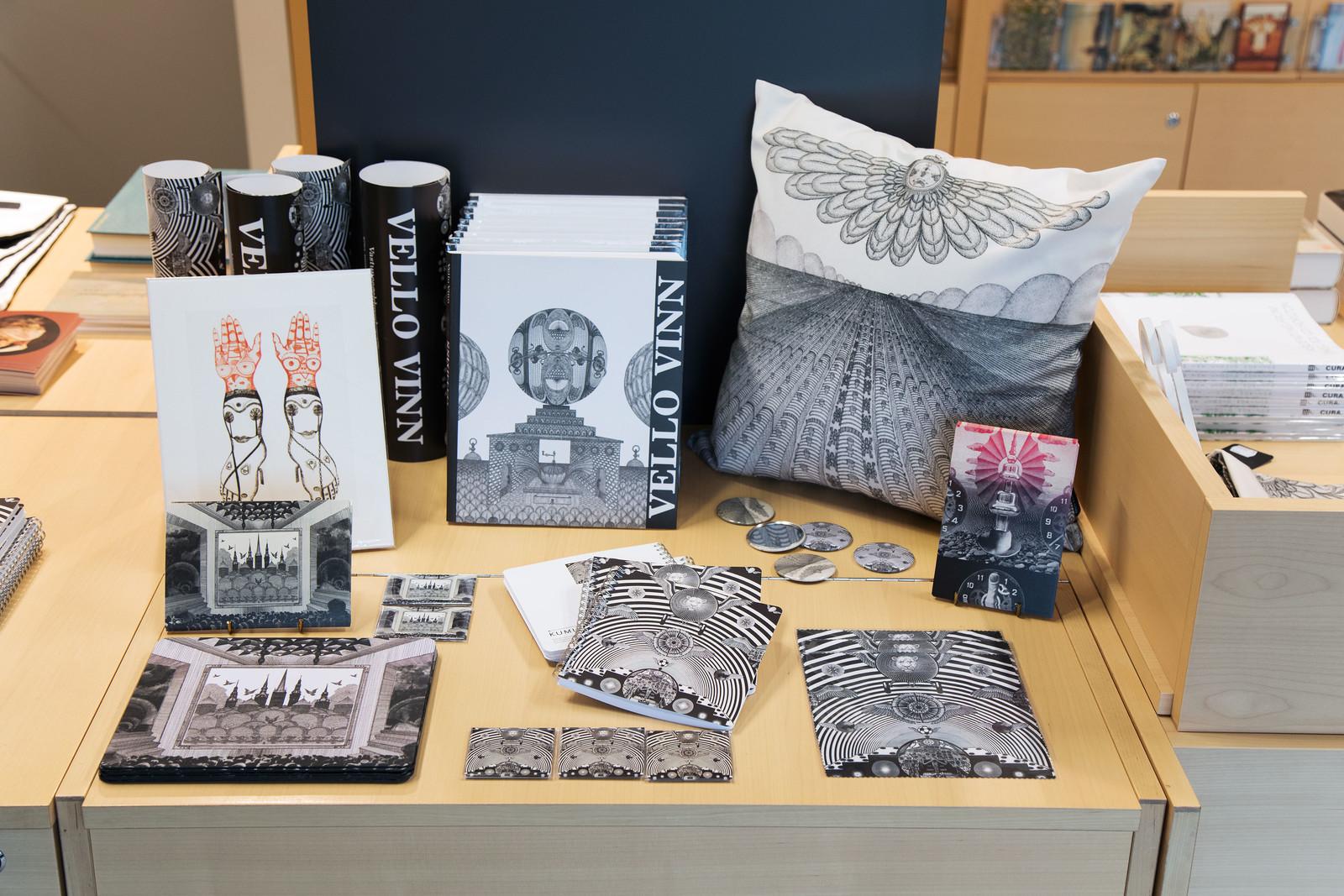 Fotografiska shop
Telliskivi Creative City, one of the most bohemian places in Tallinn, is home to the world class photographic art centre Fotografiska Tallinn. There is no permanent exhibition in Fotografiska. Instead, the exhibitions change regularly. In addition to a cosy café, the first floor houses the museum shop, which offers an extensive selection of poster prints, photobooks compiled based on the exhibitions, T-shirts with messages, stationery and cool smaller gifts.
Estonian Museum of Applied Art and Design shop
On Lai Street in Tallinn Old Town, a street full of museums, lies a medieval building with a cosy courtyard which is home to the most outstanding design and applied art in Estonia. The museum exhibits the works of Estonian jewellery, textile, metal and glass artists and designers from the 20th century to today. Next to the register is a small but interesting shop offering works by Estonian designers. Here you can find unique jewellery and applied art, design books and unique postcards.