Prangli Island has an area of 6.4 square kilometres. It is located on the northern coast of Estonia, almost 9 kilometres northeast of Tallinn suburb Viimsi.
Prangli is the only island in Northern Estonia that has been permanently inhabited for more than 600 years by Swedes, Finns, and Estonians. According to legend, Prangli was also a pirate stronghold. At last count, 171 people currently live in the island's three villages.
Prangli has everything you need for life: its own primary school, cultural centre, library, museum, church, doctor's office, post office, and a shop. There are sandy swimming beaches on both the northern and southern shores. Prangli gives an authentic look into the lives of Estonia's islanders.
In addition to good accessibility and a pleasant living environment, Prangli's trump card is its diverse nature: in the rocky, western part of the island, there are coastal meadows with salt-loving vegetation, while in the eastern and northeastern parts, there are sandy soils. Prangli is the only place in Estonia where the northern spleenwort fern can be found. A large part of the island is covered with pine forest, which alternates with blockfields and boulders. Nearly 40 species of waterfowl live on the island and, if you are lucky, seals can be seen in spring. The western part of the island is included in the Prangli Conservation Area while the northeastern corner is under the Prangli Landscape Conservation Area.
You can get around the island by foot and bike with the help of an audio guide. However, you will definitely experience more on an end-to-end organised day trip, which includes a guide service, transport to the island, a tour of the island on the back of a lorry, and island meals. Some of the island's attractions, such as St. Lawrence's Church, are also only accessible with a guide.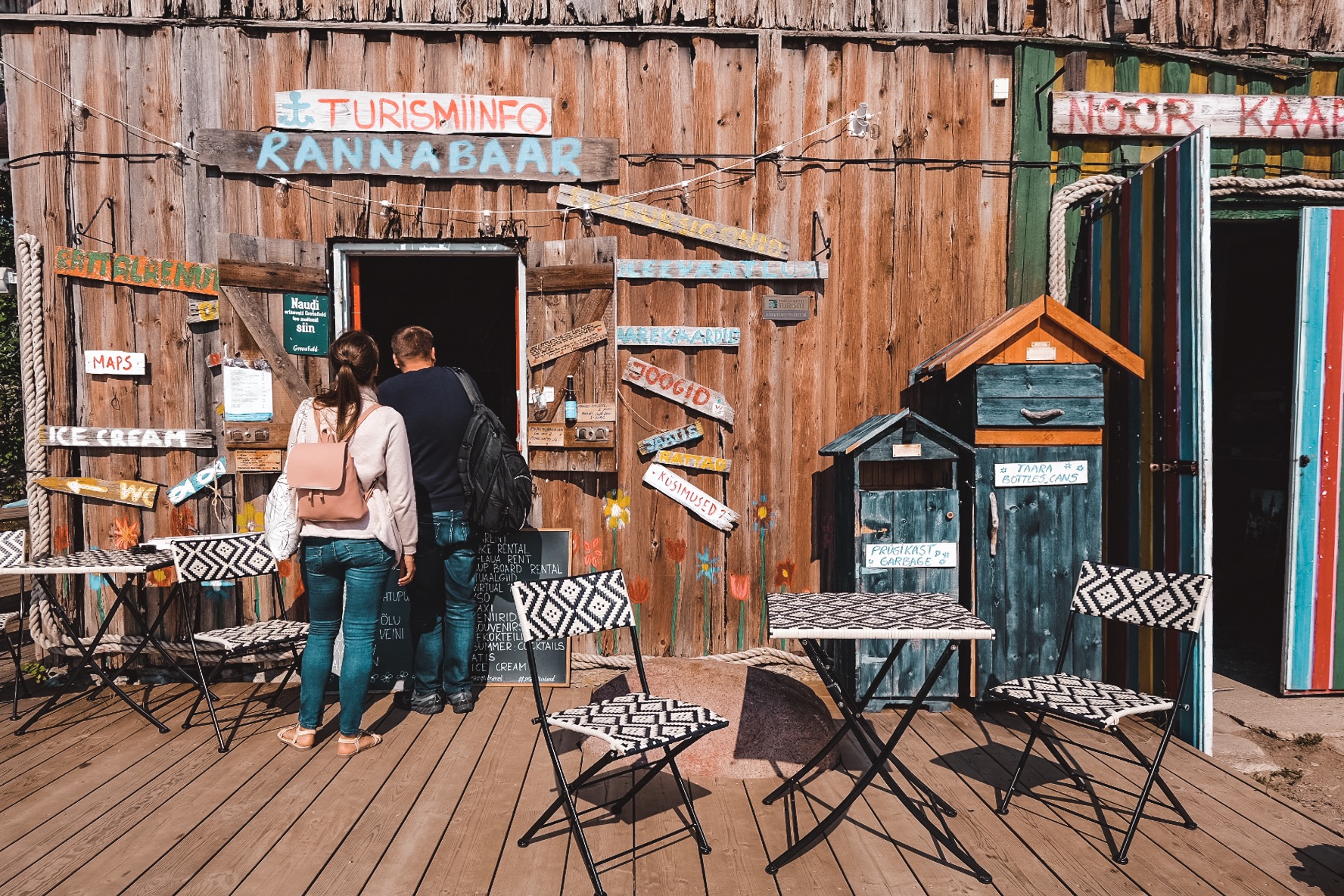 How to get to Prangli?
The ferry Wrangö from the company Tuuleliinid sails from Leppneeme Harbour in Viimsi to Prangli every day from April to October (even several times a day on most days) and less frequently in winter. Travel time 1 hour.
Private tours to Prangli
If you prefer to book maritime transportation just for your party, a more nostalgic and private option is to sail on the old mail boat Helge, which can accommodate up to 35 people. Both Wrangö and Helge take about an hour to reach the island, departing from Leppneeme Harbour.
Rides on small motorboats, RIB-type speedboats, or yachts can also be organised. If you want to take a sailboat to the island, it will take four hours from Tallinn if the wind is good, or at least six hours on a windless day.
Marina
Port of Kelnase: "59°38'18"; N 25°00'48" E"
Tel: +372 5191 9167
More info: visitestonia.com
Did you know that the indigenous people of Prangli Island sometimes speak their own language?